Home>
Sports turf business
Sports turf business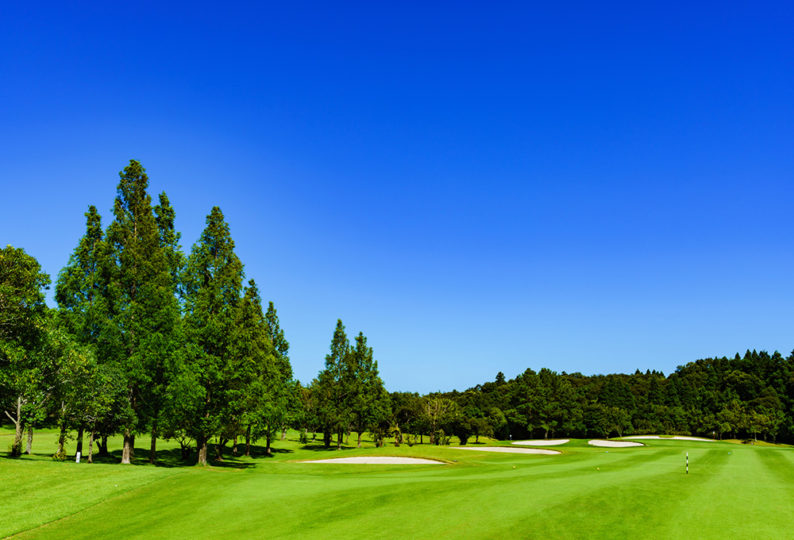 The sports turf team maximizes the attractiveness of the lawn.
Sports turf requires an extensive amount of specialized and complex knowledge of turfgrass, soil, water supply/drainage systems, and fertilizer applications. Throughout the years, we have achieved positive results for various projects and met the needs and expectations for many clients.
Utilizing our abundant experience and skills gained throughout the years, we possess the knowledge of construction and remodeling of sports fields such as golf courses. Along with our construction expertise, we also offer the latest maintenance practices which allows us to deliver to our clients quality and satisfaction for many years to come.
In addition, we offer a total support system that takes into consideration different construction methods suitable for each project and will responsibly plan, design, apply, and manage time schedules and safety for various stages of a project from new constructions, remodels, grow in periods, and maintenance of the finished product.
-Construction
We are a member of major golf course organizations in Japan and overseas and have been involved in the construction and remodels of over 200 courses. From remodelling of greens, tees, fairways, rough, bunkers, and ponds to the improvement of poor drainage and maintaining plants we offer a wide area of expertise. Inaji Landscape and Construction is also not exclusive to golf courses and can construct and remodel a variety of other fields such as playgrounds, soccer, baseball, and rugby fields, as well as any field involving sports turf. If the projects involves sports turf, we are able to offer construction unique to Inaji.
-Maintenance
At our company, our goal is to not only remedy existing problems for the client, but to also help educate and train their staff to be able to avoid problems further down the road. We will provide greens keepers and grounds keepers with extensive specialized experience and knowledge in sports turf who will stay on site and support the establishment of management for the future by helping with the order of appropriate materials and implementing an efficient management plan.
-Consulting and Advisory Service
We offer general consultation on sport turf construction, maintenance and clubhouse management including administration process utilizing vast information of latest know-how and materials offered by both foreign and domestic companies who have been in partnership with us for many years. Our strong connection with numbers of well-known oversea architects should be able to offer an assistance for your new development plan.