Home>
Landscaping business
Landscaping business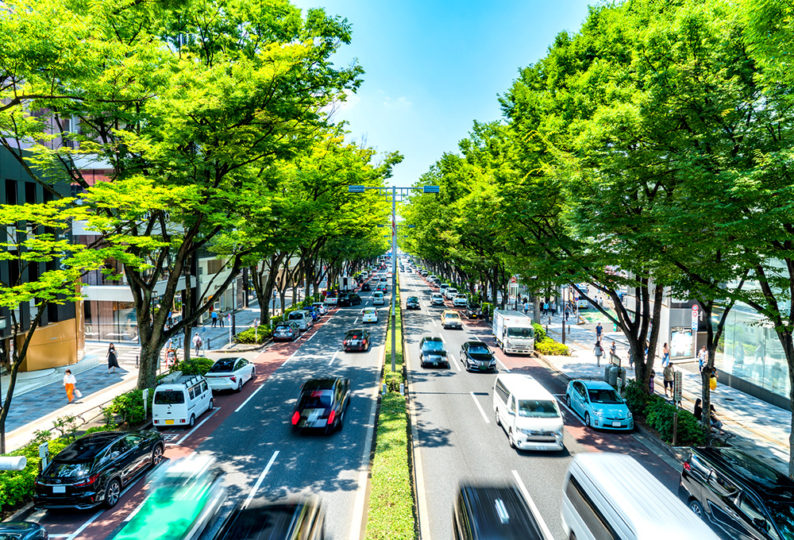 We are passionate about the future of our planet.
In order to protect our irreplaceable global environment, each member at Inaji Landscape & Construction takes the conservation of nature seriously while developing its business. Environmental conservation is a first priority in all stages of any project, from daily planning, design, construction, research and development.
As the prevention of global warming has become the global standard, the significance of landscaping companies incorporating responsible practices have become increasingly important. We hope to leave our children a vibrant and welcoming future where they will understand and appreciate the beauties and wonders of nature as they grow to become the new leaders of our society.
We are not only planting trees, but also understand the environment, climate, culture, and history of each region and facilities, while accurately judging the different situations that come from the time of year. After taking it all into consideration, we are then able to fully implement our knowledge and skills for both construction and maintenance. We will continue to pursue practices that are congruent to today's environmentally responsible mindset.
-Construction
Since our establishment, we have been involved in the greening of various locations such as gardens, apartment complexes, large parks, and areas along highways.
We offer planting of vegetations, exterior work, stone masonry, clearing, specialized greening techniques (walls/rooftops), and specialized heavy machinery work to transplant trees with large diameters in order to fulfill the time schedule, construction method, and material needs of each client in the city, rural areas, and natural areas.
-Maintenance
In todays world, the importance of maintenance is emphasized in many social capital developments. From a long term perspective, we offer safe and optimal cost maintenance practices (tree pruning, pest control, etc.) for surrounding environments, regions, and users for each property throughout the four seasons in surrounding environments, regions, and uses.